perfect for a paddle
Dark and forbidding
Five minutes from the church
Just below Girder bridge
RIVERSIDE WALK 1 - The River Esk and Gill Force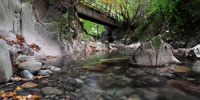 An easy stroll on the flat, covering about 2 miles. Allow a leisurely hour and a half, with extra time if visiting the Well (not always easy to find!)
Description of walk
RIVERSIDE WALK 2 - Stanley Ghyll and The Esk via Annes Walk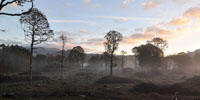 A lovely circular walk on flat bridleways. Distance just under 2 miles. Time, Allow about 2 hours if strolling along and taking photos, or about 30 mins if you are on a bike!
Description of walk
RIVERSIDE WALK 3 - Stanley Ghyll and Dalegarth Falls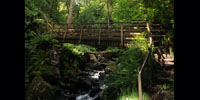 On the flat to the falls although rocky underfoot and can be slippy when it is wet. Quite a steep climb to the viewpoint. Approx 3 miles. Allow 2 hours.
HISTORY AND THE CHURCH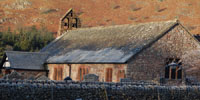 The area has a rich industrial heritage with the iron ore seams running through the bedrock underpinning the local economy in years gone by. A church has been on site for many hundreds of years and the graveyard was used by folk from as far away as Wasdale Head
HATURAL HERITAGE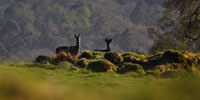 The flora and fauna in the area around the River Esk and Stanley Ghyll is as diverse as anywhere in the Lake District, with not only local species but also plants introduced by the Victorians in there quest to make the scenic even more scenic.

<