The Valley of the Esk has a wide assortment of accommodation, not only for holidays and short breaks but also for business customers. Eskdale is classed as a quiet valley where the main attraction is the fells, Boot is a small hamlet set in the heart of the valley, with the fells all around, most places are geared towards walking and the outdoors with drying facilities, log fires, real ales and always a warm friendly welcome. It is a great base for all sorts of outdoor activities including walking, climbing, canoeing, scrambling, even golf.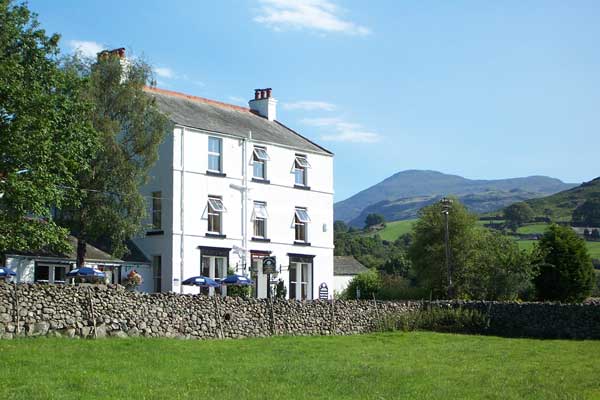 Brook House Inn
West Cumbria Camra Pub of the Year runner up 2019
Boot, Eskdale, Cumbria. CA19 1TG, Tel. 019467 23288
Family owned country Inn and restaurant with 8 en-suite bedrooms providing good quality en-suite accommodation, imaginative food and real ales from Local Breweries including Hawkshead, Cumbria Legendary Ales, Yates, Barngates and many more. CLA Langdale is a permenant fixture and the bar also sports 175 or more malt whiskies. In the heart of the Lake District western fells at Boot, a great location to walk the fells and valleys of the Western Lakes. Rating AA 4 star Inn. Prices start at £75 for a double room in winter for bed and breakfast. listed in the Good Beer Guide and Good pub guide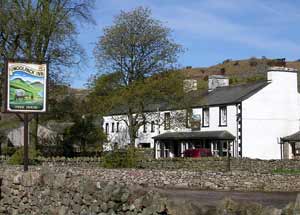 Woolpack Inn
Boot,
Eskdale,
Cumbria.
CA19 1TH.
Contact: Harry and Paddington Berger
Tel: 019467 23230
Take your foot off the pedal and just breathe - fresh air like you've never tasted before, fresh food, fresh beer and a fresh approach at the Woolpack Inn, nestled at the top of one of England's most beautiful valleys. Harry and Paddington Berger – previously of the Boot Inn – are the new owners, and intend to return the Inn to its former glory.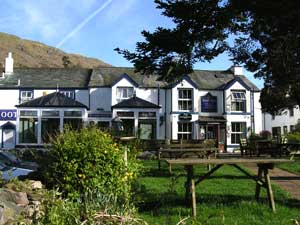 The Boot Inn
Boot,
Eskdale,
Cumbria.
CA19 1TG
Contact Stuart and Anita
Tel. 01946 723711
Cupped amongst England's highest mountains the Boot Inn is ideally located for those seeking rest, relaxation and refreshment either before or after voyages of adventure or exploration. The Boot Inn itself dates back to at least the 17th century. Refurbished and sensitively renovated, it retains much of its historic character and charm. Quality, fresh, locally sourced home-cooked food is the core of our ethos alongside clean and comfortable accommodation all at sensible prices. A varied cellar of well-kept ales, wines and spirits with friendly and professional service is enhanced by a cosy bar complete with log fire or a spacious conservatory with stunning views. A lovely garden to enjoy when the weather allows completes the picture. Of course, dogs and children are welcome too.