The Parish of Eskdale
Saint St Michael and All Angels
Use the southern (or coach) entrance to Muncaster Castle on the A 595, just south of Ravenglass. The Church is 50 yards on left.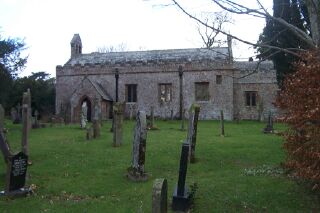 About 1,000 years ago the Pennington family arrived and the Pele Tower was started - the beginning of the fantastic Muncaster Castle. Before that, the monks of Furness Abbey had recognised that on this great Fell they could safely live and graze their sheep and they built the first little Chapel.
The Penningtons grew in stature and importance and the Church was built and rebuilt. It serves the farming community of lower Eskdale and the coastlands. It is the Parish Church for the village of Ravenglass and the place were this community meets for worship. Visitors are always welcome.
In 1999 the Penningtons started the magnificent restoration of the Castle and the church folk raised a quarter of a million pounds to ensure that the Parish Church was worthy of God and was a helpful and peaceful visiting place for those coming to see the Owls, Rhododendrons and explore the story of the Castle
Sunday Services
Rev. Canon Gill Hart
2 Smithy Banks
Holmrook
Cumbria
CA19 1TP
Tel: 019467 24724
Email: hart.gill@btopenworld.com
The service times are likely to change over the coming months so please contact the vicar or check the church website, which is here